our new exhibition is in preparation and will be open to the public on saturday, 9 november 2019
preview event - friday, 8 november 2019 - 6 - 8pm
collection 2 - elements
TIME AND REMAINS of Palestine, our selection of work conceived by photographer James Morris, finished on 5 October 2019
photographer, James Morris, will talk about the work he produced for Time and Remains, and some of the issues it raises for his photographic practice.
He'll be joined in conversation, by writer, Damian Gorman, who will also look at his own work where he has tried to test if (and how) the written word, especially poetry, might have anything to offer at all in situations of real ongoing violence and civil unrest.
JAMES MORRIS is best known as an architectural photographer. Added to that is a curiosity from his training as an historian. Together, these interests and skills draw him to landscapes altered by the impact of human presence, where layers of history are evident. His earlier work made for, A Landscape of Wales, was also aimed at challenging how cultural cliches and conventions of landscape photography have been used to attract tourists to Wales. When he began the work for Time and Remains of Palestine, he was particularly drawn to the ruins of the many depopulated and deserted villages there, comparable to the remains that might be found in the Welsh hills, or Greece or Italy. The land has been altered not only by the Palestinian/Israeli conflict, but by the scale of building work for housing and security designed to attract Jewish settlers. James attempts to excavate those changes. Traces of former Palestinian habitations in a land re-imagined by the dominant Israeli culture.
DAMIAN GORMAN is a poet, and encourager of writing in other people. Originally from Northern Ireland, he now lives in west Wales where he has worked with writing groups in Aberystwyth Arts Centre for a number of years. In the mid-1990s he was founding director of 'AnCrann/the Tree', whose mission was "to help people tell, and hear, the stories of the Troubles through the arts". From 2006/7 until 2016 he worked on the ground-breaking 'Olive Tree' scholarship programme with young Israelis and Palestinians, and in mid-September 2019 begins a 7-months as resident artist with the Theatre Peacebuilding Academy. His work has garnered awards as diverse as an MBE and a Better Ireland Award; a Golden Harp and a BAFTA.
WE ARE CURRENTLY DEVELOPING OUR PHOTOGRAPHER PAGE
Pete Davis
in conversation with Geoff Young for ffoton Wales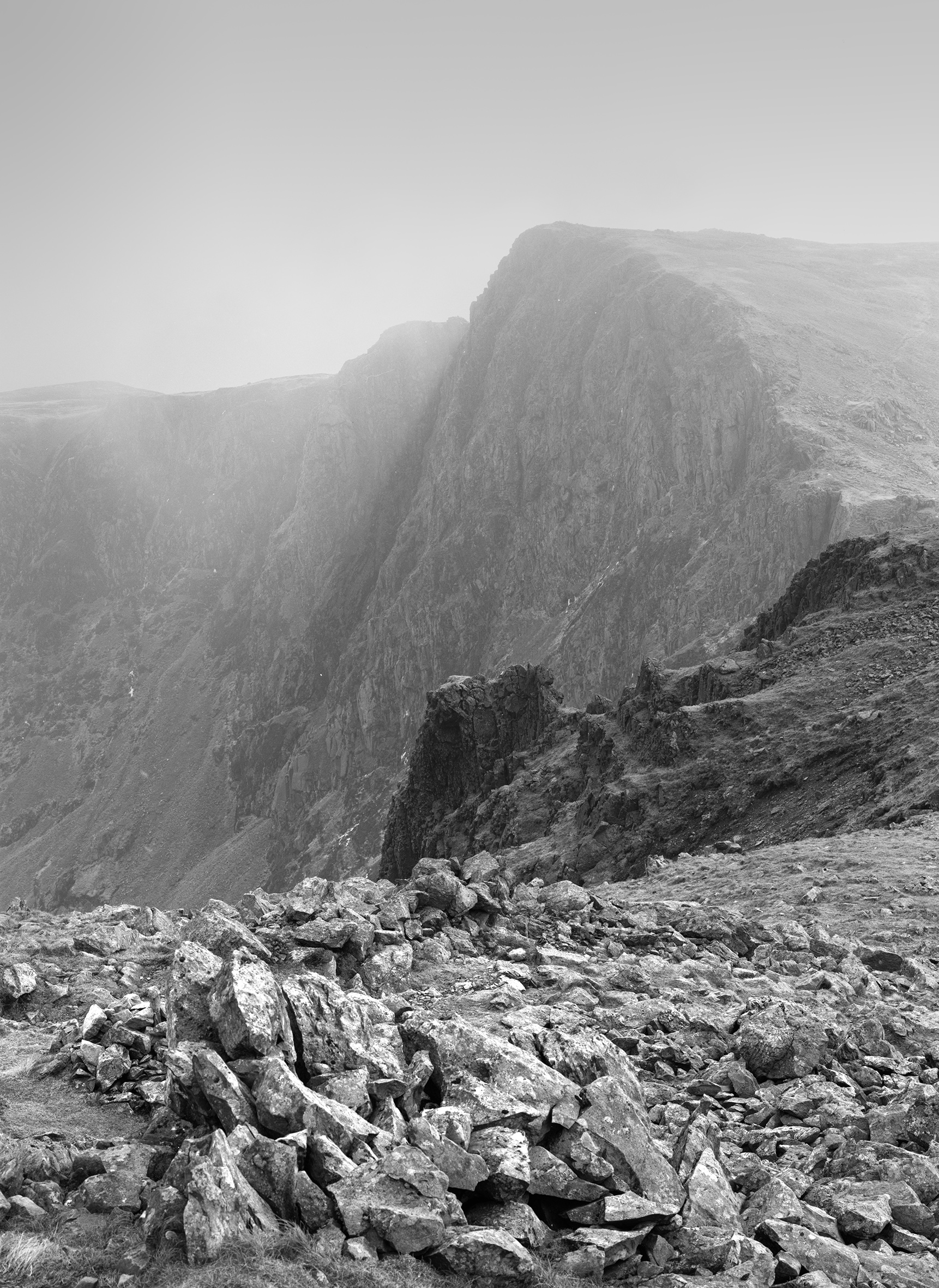 Ffotogaleri y gofeb has the privilege of representing Pete Davis in Wales and our current exhibition features 10 of his fine silver/gelatin and platinum/palladium prints. He has worked and taught in the field of photography since the 1970s, including 18 years at the University of Wales, Newport as senior lecturer and then course leader. His 2017 retrospective at the National Library of Wales / Llyfrgell Genedlaethol Cymru, encompassed the entirety of his photographic work, which has taken him and his large format camera around the British Isles, Europe and the USA on various projects, but he is best known for his landscape work, both colour and black and white. He has many stories to tell about hauling his camera up mountains and through forests, and that work is represented here, but this is also an opportunity to view and understand more about his most recent still-life work of plant seed-heads grown and gathered from his own garden.
Pete Davis is a meticulous craftsman. Of the Platinum /Palladium process, where there is no other option for photographers using the process than to master it themsleves, he writes: "the only way to make platinum prints is for individual photographers to prepare the sensitising chemistry themselves and individually hand-coat quality papers prior to contact printing them from specially prepared negatives. The tonal range of the material is longer than conventional silver-based emulsions and requires the photographer to visualise the final image in a very different way from making a conventional black and white photograph."
Pete Davis notes the mix of the sensitizing chemicals he has used along the edge of each of his platinum prints - as in IRIS #8, 2019

TIME AND REMAINS of Palestine, our selection of work conceived by photographer James Morris during a period of time he spent in Israel and Palestine, opened on 11 June 2019.
The exhibition continues until 5 October 2019

ffotogaleri is open wednesday, Friday, Saturday 1pm - 4.30pm, other times can be arranged by contacting or calling in to pen'rallt gallery bookshop
ffotogaleri y gofeb is an accredited gallery operating the Arts Council Wales Collectorplan Scheme
About Arts Council Wales Collectorplan scheme
Over 50 galleries in Wales participate in the Collectorplan scheme which assists UK residents to buy original works of art and crafts by living artists.
Interest-free* credit loans start at £50 and run to a maximum of £5,000.
You only need to pay a 10% deposit upfront

The Collectorplan loan is repaid in monthly instalments by direct debit